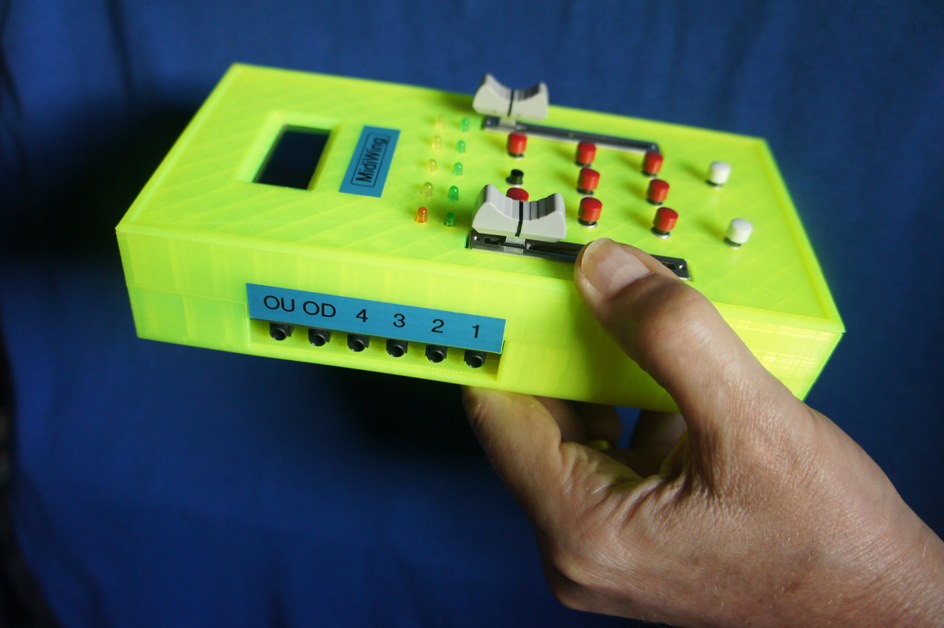 MidiWing brings the experience of playing and creating music to everyone without exceptional abilities and development.

MidiWing is a MIDI controller designed especially but not exclusively for people with disabilities. It is simple to operate and accepts many kinds of switches and control devices like a joystick or a mouse, this being only one way the instrument can be customized to any kind and any level of ability. The switches and other control devices can be placed anywhere that is convenient for the user. More »

MidiWing outputs MIDI signals through standard MIDI and USB-MIDI so it can be plugged into any computer or sound producing device like synthesizers, sound modules – even portable keyboards. MidiWing is modeled after the trumpet, but does not require the difficult traditional technique the trumpet and trumpet style MIDI controllers require. This makes inclusion in school music programs almost effortless. More »

We are looking for individuals and programs willing to try out the MidiWing for free in exchange for feedback on how effective the instrument is for their needs and how the instrument could be improved to better suit their situation. If you or your program could benefit from using MidiWing, please feel free to contact us!